Well it's been quite a year and I'd like to take a minute and thank everybody that I'm friends with or work with and let them know that I'm truly thankful to know each and everyone of you. The year has gone by in the wink of an eye and it has been quite a year. This'll get quite personal so feel free to skip to the part where I'll write about the upcoming weekend.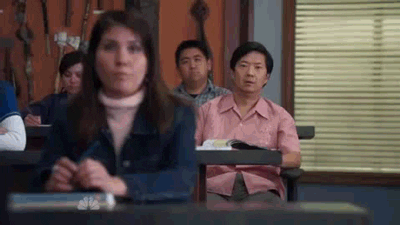 Most of you guys probably didn't know this but we had a shift of responsibilities in the midst of this very year. With his second child born and putting his doctors degree to a professional use Andre took a well deserved step back and handed over the organisational part of what we call YUM YUM over to Lena and Adrian who founded a booking agency called Beatsmart. Adrian aka Meskla being a vital part of YUM YUM as a DJ and playing countless gigs amongst every other YUM YUM DJ and Lena being committed 100% to both their new enterprise were the perfect pick for continuing Andres work and I have to say they did an outstanding job at that. Way to go guys!!
We managed to play multiple cities and venues including Berlin, Hamburg (finally!), Stuttgart, and whatnot.
In the wake of this we also decided to started a separate blog which deals only with things YUM YUM while chromemusic.de (hello Filip) remains the mother ship but can now purely concentrate and focus its efforts on posting good music. I always wanted to make a dedicated post on the matter and I wonder if I'll get it together in the upcoming year. I guess we'll see. So that's that.
Speaking of dedicated posts I come to think of this years YUM YUM Top Tunes. Everybody and their mom from the crew are sending me their favourite tunes of 2015 and I'll compile that into a separate post which I'll publish in the next few days. So keep your eyes open because this is going to be a gazillion tunes each and everyone right down the YUM YUM alley.
On the sad side (especially for me) we held our last YUM YUM at Rotunde in Bochum already in April and were waiting for any news on when the necessary construction work would be finished. Unfortunately it seems this isn't going to happen anytime soon. I was told that missing permits won't be granted until mid 2016. Also the former staff has left so it really doesn't look anything like we'll be back to Bochum anytime soon.
I keep running into people telling me they're sad that YUM YUM did leave the Ruhr Area for good and I'm always kinda confused about that to be honest. Guess I have to step up the promo game a bit. Guys, we'll be celebrating our 5th anniversary at Daddy Blatzheim in Dortmund and shortly after that another one (DJ Khaled voice) at Schlachthof in Krefeld. Granted Krefeld isn't exactly Ruhr Area but it's awfully close to Duisburg (hello Hundertmeister!). So that being said we'll have another surprise for you: starting this January we'll be hosting YUM YUM at 19Down right in the middle of Essen's infamous district Rüttenscheid and we couldn't be more excited.
So take your pick!
Before I move on I'd personally like to thank Notfx, Pretty Boy, Dan Gerous, Thommy Montana aka my fellow YUM YUM Veterans and to some better known as the Crux Soundsystem for showing me a good time in Croatia at the Fresh Island Festival as well as the whole Crux crew for being the nice people that they are. Not to forget those trips to the Alps by motorcycle and whatnot. No stress zone! This goes of course as well to Max, Marki, Filip, Leif, Chris, Felix and everybody and their mom I'm working with and am friends with. Please don't be mad if you don't read your name here. It's simply because I'm starting to feel silly writing those things down and you guys know who you are anyway. Moving on.
So what's left is to guide you through the upcoming weekend where we will be hosting two shows. One will be at Daddy Blatzheim and the other one will take place at Schlachthof. I just leave you with the hard facts. I believe you suffered through enough text for today. So here you have it:
YUM YUM // Daddy Blatzheim (Dortmund)
Tand Williams & Marki
Saturday, Dec 26th
Doors 23 o'clock
Facebook event
YUM YUM // Schlachthof (Krefeld)
Meskla & Wellkee feat. HerbUndKraut (Deep Floor)
Saturday, Dec 26th
Doors 23 o'clock
Facebook event
May the force be with you, always!